Merry Christmas
You have stumbled upon the right place if you're looking for Christmas background, Christmas wallpapers, Christmas tree, Christmas bells, Christmas posters, Santa Claus Cap or any Christmas vector graphics. These can  really be helpful to make Christmas cards and other Christmas stuff.
Christmas is the most joyful times of the year. Enjoy all of the free Christmas vector background graphics  by Graphicspic.
Download
Free Christmas Vector, Background and Graphics
Vector Graphics have a good and suitable color theme on your Vector Background will give users a pleasing experience while surfing through the design.
Download
As December is now officially on, so it's high time to get ready for Christmas celebration. The holiday season is close. Christmas is felt in the air from the first days of December. This is the season of busy shopping, enjoyment, joy and fun. Everyone is getting ready to add some beautification to their home and surroundings. With the serene environments ,jingle bells,snowflakes and Santa talking the central stage, don't forget to bring Christmas spirit to your website with free Christmas graphics. Feel free to use our graphics either for personal or commercial purposes to create Christmas-inspired designs for your projects For designers, holiday season is not only an opportunity to hang out with the loved ones, but also a great occasion to bring awesome holiday design projects to life and show their creativity.
So, in our today's post we offer you to consider various free Christmas vectors available for free on Graphicspic.
Download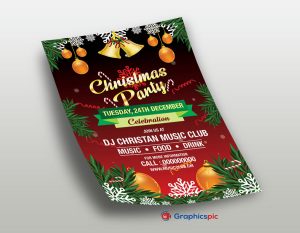 Download
Download
Download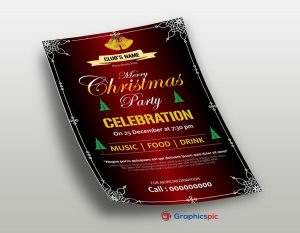 Download
Download
Download
Download
Download
Download
Download
Vector format in .eps  & .cdr
You can edit a vector in any vector editing software, like Adobe Illustrator & CorelDRAW etc
Free vector for personal & commercial use with attribution required by Graphics pic